Thibaut Meyer M.Sc.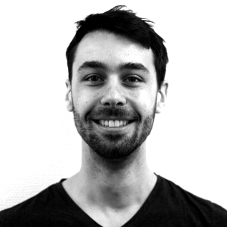 Wissenschaftlicher Mitarbeiter
Arbeitsgruppe Bild- und Video-Inhaltsanalyse
Kontakt
E-Mail: thibaut.meyer@ient.rwth-aachen.de
Tel.: +49 (0) 241 80 2 7677
Fax: +49 (0) 241 80 22 196
Sprechzeiten
Dienstag, 10:00 bis 12:00 und 14:00 bis 16:00 Uhr
Raum 31
Anschrift
Thibaut Meyer
Institut für Nachrichtentechnik
RWTH Aachen
D-52056 Aachen
Publikationen
H. B. Golestani, T. Meyer, and M. Wien, "Image-Based Rendering using Point Cloud for Video Coding," in Picture Coding Symposium (PCS'18), IEEE, Piscataway, June 2018. [ bib ]
NOTICE FOR IEEE PUBLICATIONS: © IEEE. Personal use of this material is permitted. However, permission to reprint/republish this material for advertising or promotional purposes or for creating new collective works for resale or redistribution to servers or lists, or to reuse any copyrighted component of this work in other works, must be obtained from the IEEE. Contact: Manager, Copyrights and Permissions / IEEE Service Center / 445 Hoes Lane / P.O. Box 1331 / Piscataway, NJ 08855-1331, USA. Telephone: + Intl. 908-562-3966.

Nach oben
---